Introduction of Tracked Mobile Crusher:
Tracked mobile crusher researched and developed independently by Fote Machinery is one type of crawler automotive chassis mobile crushing and screening equipment driven by full hydraulic. Crawler mobile crusher has advantages of advanced technology, multiple functions, high-performance, high reliability and pretty appearance.
Without the limitation of terrain condition, the tracked mobile crusher can arrive at any location of the workplace. Nowadays, tracked mobile crusher is widely used in the road and bridge construction, urban construction, metallurgy, energy and other departments for material crushing and screening operation.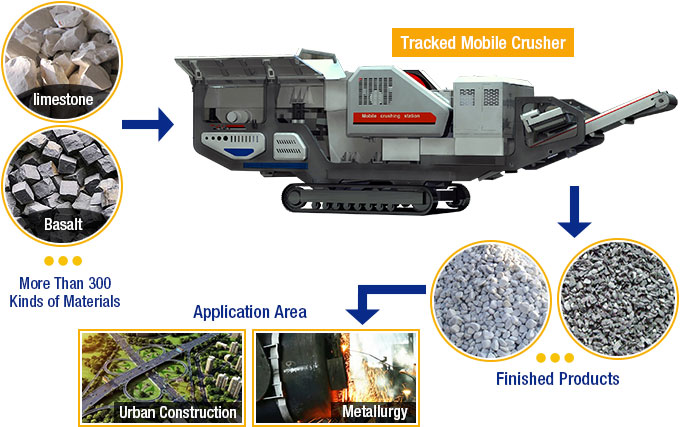 Outstanding Advantages of Tracked Mobile Crusher
1. Diesel Engine with Excellent Performance
Commins diesel engine with strengths of low oil consumption and noise is the stable, economic and environmental protection power source. Equipped with military low-temperature preheating start device, its engine can running smoothly on the serious working site of -25℃ temperature.
2. All-Stiffness Ship Type Structure
Chassis design is the all-stiffness ship type structure which has advantages of high intensity, low ground pressure, strong passing ability and good adaptability to terrain of mountain and wet land.
3. Mature Crushing Equipment
Selected with mature products of Fote Machinery of its crushing and screening equipment, the tracked mobile crusher has features of compact structure, stable performance, high efficiency and reliability.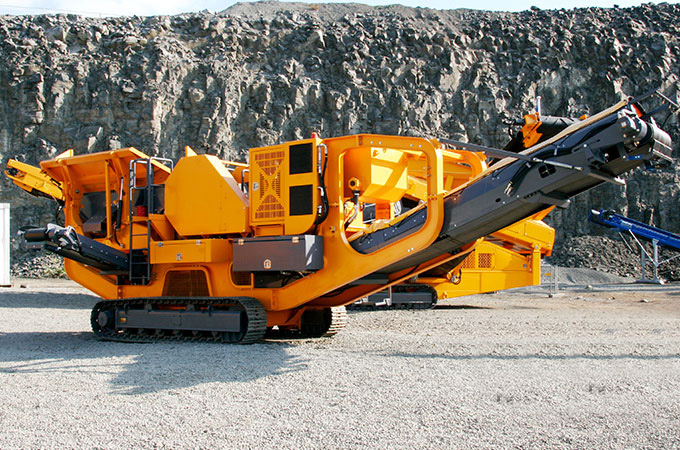 Categories of Crawler Mobile Crusher
Main crushing equipment of crawler mobile crusher consists of jaw crusher, impact crusher and cone crusher. There are 3 series of tracked mobile crushers in total; respectively they are: tracked mobile Jaw crusher, tracked mobile impact crusher and tracked mobile cone crusher.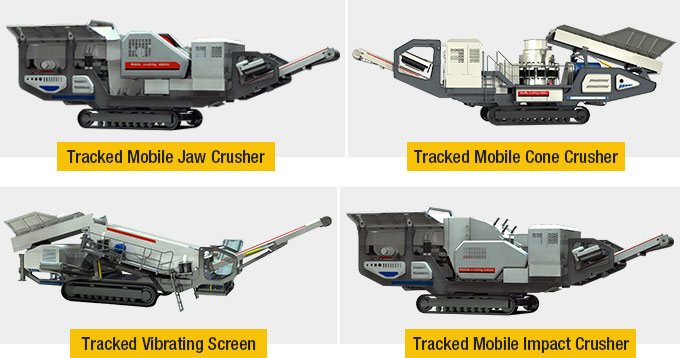 Applications of Crawler Mobile Crusher
1. Mobile screening and crushing equipment has multi functions;
2. It is widely used in mining site of coal and cement industry for the coarse crushing of tough materials;
3. It applies for the recycling use of construction waste, earth and rock engineering, urban infrastructure, road or construction site and so on;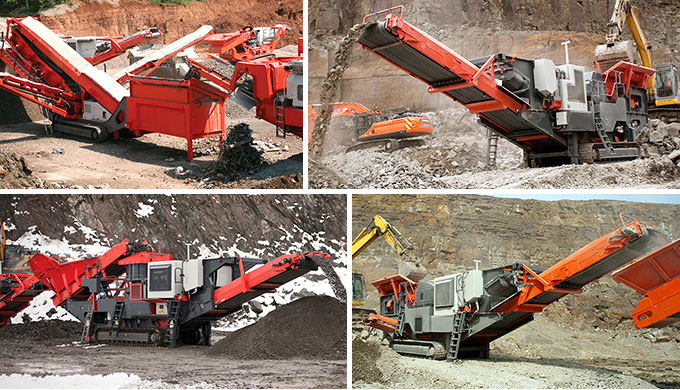 4. It can be used to deal with topsoil and separate viscosity concrete aggregate. Construction and blasting industry, quarrying industry and screening of crushed materials are also available;
5. What's more, tracked mobile crusher is suitable for the stripping crushing of cement concrete road and regeneration crushing of bituminous concrete.
Extended Functions
Interchange System of Jaw Crusher, Impact Crusher and Cone Crusher

What you need invest is just the single equipment cost. In a short time, it realizes the interchange of different crushing units in the mining working site. The perfect match between the whole systems, wider application ranges and more comprehensive crushing functions all maximize the customers' benefits.