The Handling Materials and Application of Spiral Classifier:
Also called as screw classifier or gravity separation spiral, spiral classifier is used in the beneficiation production line after the ball mill for the materials' classification, desliming and washing according to the principle of different solid materials proportion and the sedimentation rate.
Spiral gold separator has a wide material application range including the metallic mineral such as gold, iron, molybdenum ore, copper, silver and tin and other materials such as quartz, limestone, cement clinker, fine mud.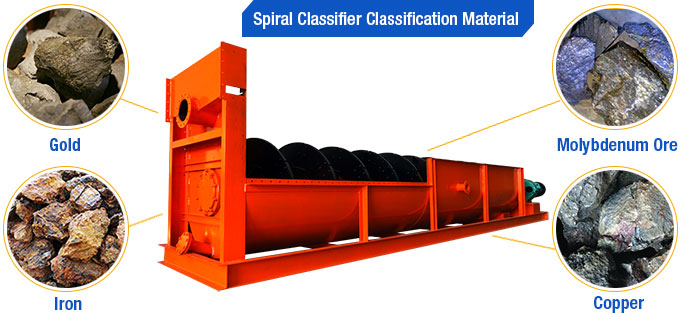 Obvious of the Spiral Classifier
1. Low Investment Cost
With the accordant model and production capacity, there are 25% volume reduction and floor area decrease, which totally reduces 30,000-100,000 RMB basic investments.
2. Simple Operation
With the systematized structure design and proper component configuration, the spiral gold separator has more simple operation and 100% improvement on security.
3. Low Running Cost
Less energy consumption and fault rate reduce about 120,000 RMB repair and electricity costs and 30% running costs compared with other equipment.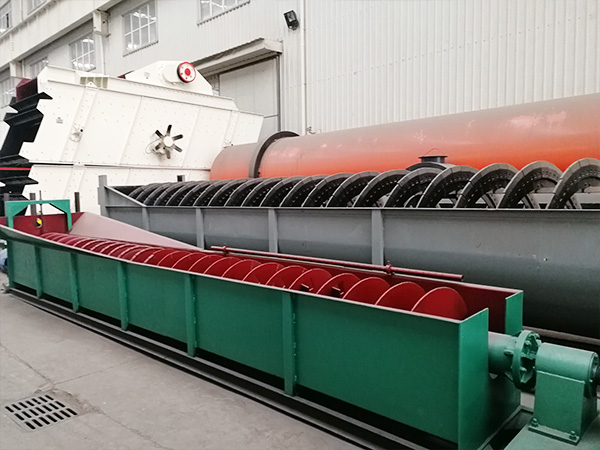 4. Long Working Life
Made of the wearable German introduced tiling line and superior steel in its pedestal and engine body, the screw classifier has a more reliable quality and a 3-5 years using life extension.
5. Perfect Classification Effect
It has advantages of high washing cleanliness and perfect classification effect. It can effectively select materials to different classifications and control the stone powder quality easily.
6. Affordable Price
Having about 5%-6% lower price than the same type productions, the screw classifier has a higher cost performance.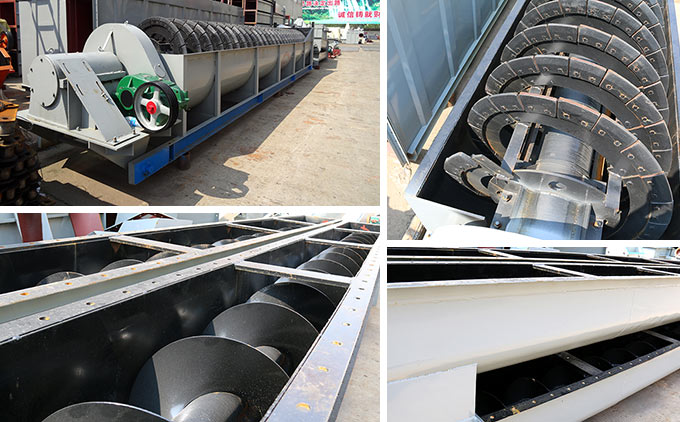 As a reliable and large-scale screw classifier manufacturer, Fote machinery provides you with free transportation, installation, maintains and repair service. Our professional will make a regular pursuing investigation and updating for your equipment on time in case of the production capacity reduction.