Sand Making Machine
Online Service < 60s Email Reply Time < 24h

Processing capacity: 12-100t/h

Feeding size: ≤50mm
Applied material: pebble, calcite, granite, quartz, concrete, dolomite, bluestone, iron ore, limestone, construction waste, etc.
The Handling Materials and Application of Sand Making Machine:
Sand making machine is used in crushing and reshaping process of the medium hardness and extra hardness materials. In the engineering field, sand maker is the ideal production equipment of the mechanism sand, cushion material, asphalt concrete, and cement concrete aggregate. Suitable to more than 1000 materials, such as pebble, limestone, Quartz, basalt, calcite, ore and bauxite, the sand crusher can provide high quality sand aggregate for road, dam, city construction, railway, bridges, airport runway, municipal garden and other fields.
As a new type of sand making machine of Fote machinery, VSI sand crusher has 50% energy conservation than the traditional sand maker. The VSI sand making machine can make all kinds of rocks gravels and cobbles into construction sand with uniform particle size and high withstand voltage degree. Sands produced by the new type of sand making machine improve the construction quality and conform to the requirements of the building far more than natural sand and that produced by hammer type sanding machine and. VSI artificial sand maker has the features of reliable property, proper design, simple operation and high working efficiency.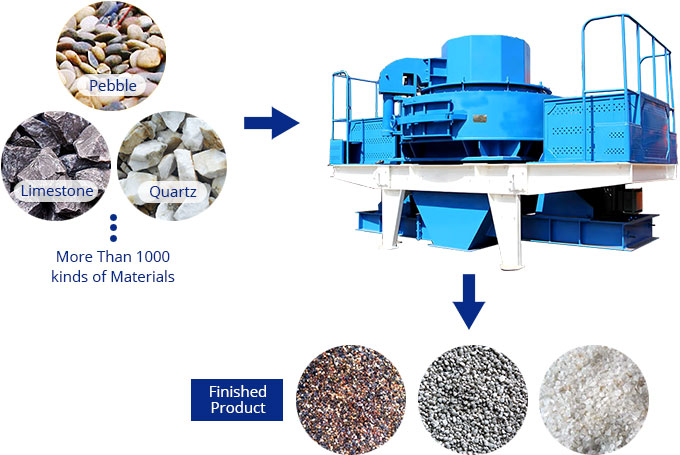 Advantages of the VSI Sand Crusher
1.High handling capacity and production capacity
Compared with same type of sand making machines, there is 30% production improvement of the VSI sand crusher;
2.Stable property
There is a lower maintenance frequency and shorter repair time of the VSI artificial sand maker;
3.Low energy consumption
There is 25% lower energy consumption of the new type of sand maker;
4.Low abrasion wear
The perfect crushing and impact angle, the proper material impact velocity design and the wear-resistant parts reduce 30% running costs compared with the national same type sand maker, which all decrease the using costs and improve the benefits rates of this VSI sand crusher.
5.Perfect finished product granularity
The six-side multi polygon size and reasonable grading make it suitable to mechanism sand and stone plastic. The comprehensive efficiency is improved by 30% according to the customers using guarantee and the comparison with same power machines.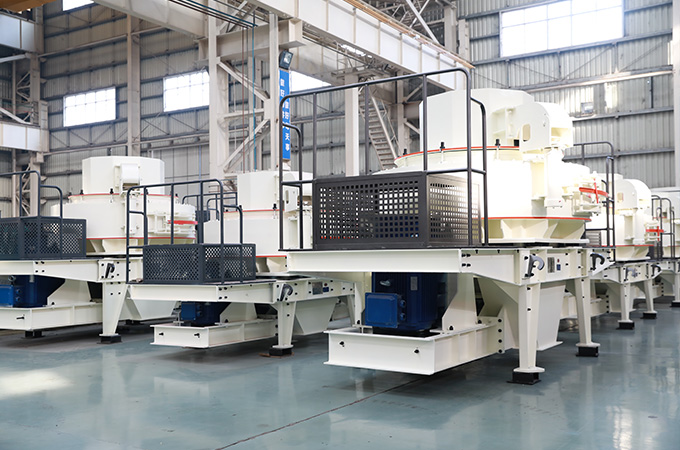 Sand Making Machine Price
Manufacturer features, equipment properties, equipment materials, equipment models and marketing demand play important roles in the vertical shaft impact crusher price. Comprehensive investigation and right cost performance judgment are necessary before your purchasing. Fote machinery has artificial sand maker for sale. It is better for you to make a site inspection or consult Fote sand making machinery to learn different sand maker properties and finally choose a higher cost performance machine.