The Handling Materials and Application of Rotary Dryer:
As one of the necessary drying equipment in the beneficiation processing, rotary dryer is widely used in the building materials, metallurgy, chemical and cement industries for drying the sand, pulverized coal, slag, clay, limestone, sawdust and so on.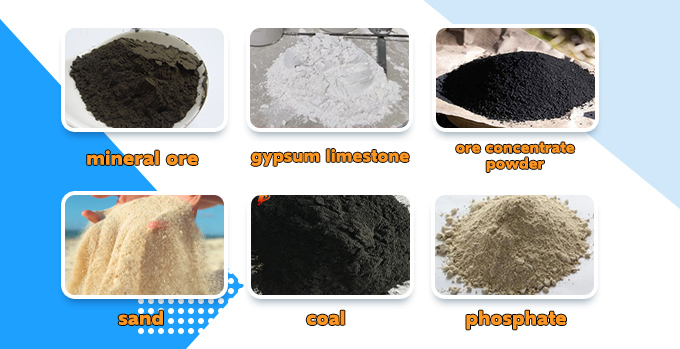 Applications of Rotary Dryer
Rotary dryer is generally suitable for powder and granular material or other high moisture content materials and slowness and paste material formed by mixed material drying way. Rotary dryer has strengths of high production capacity, wide application range, low discharge resistance, and high fluctuation range availability operation, etc.
Types of Rotary Drying Machine
Main types of rotary drying machine are: sludge dryer, airflow dryer, industrial rotary dryer, large-scale dryer, fly ash dryer, coal slime dryer, quartz sand dryer, sawdust dryer, rotary drum dryer and so on.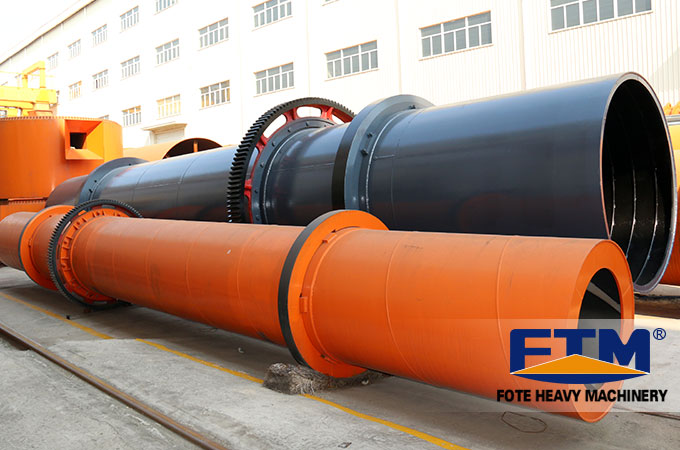 Energy Consumption of Rotary Drying Machine
With the domestic advanced production technology, the rotary drying machine developed by Fote machinery has its most obvious advantage of low energy consumption. The 30% lower energy consumption of Fote rotary drying machine largely saves the customers' production investment and strongly favored by large amount of customers.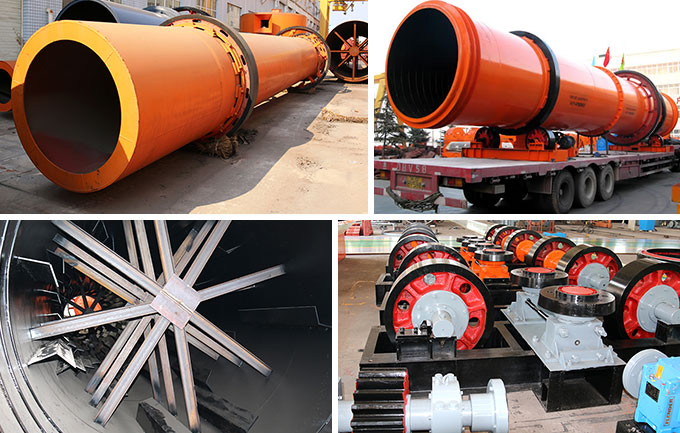 Property Features of Rotary Drying Machine
Compared with traditional rotary drying machine, Rotary Dryer of Fote machinery has its obvious superiorities.
1. With less than 50 degrees centigrade discharging temperature, the finished product can be sent into material warehouse without the cooling step;
2. Without air leakage phenomenon, the sealing problem is solved in depth. The installation can be finished within 2 hours;
3. Compared with the 32% heat efficiency of traditional single-tube rotary drying machine, this kind of machine has 80% heat efficiency which is 48% improvement;
4. There are 50% reductions of floor area and 50% lower civil engineering investments contrast with traditional single-tube rotary drying machine;
5. With one third coal consumption of the single-tube rotary drying machine, 40% electricity saving and less than 9 tons standard coal consumption, small-scale rotary dryer has 500,000-1,000,000 RMB coal saving per year and the coal saving of large-scale rotary dryer is 1,000,000-2,000,000 RMB one year.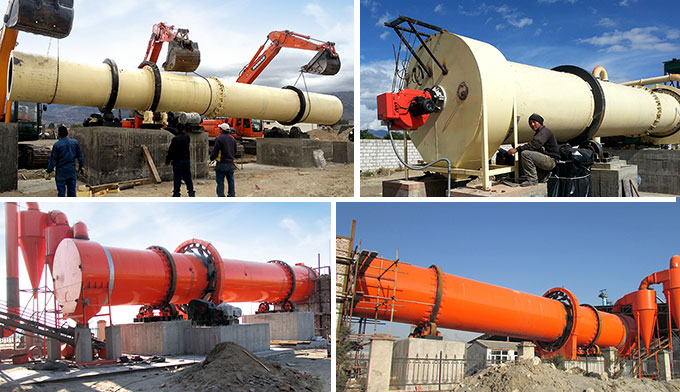 As a professional rotary dryer manufacturer, Fote machinery has the rotary dryer for sale. The equipment in Fote machinery has been strongly favored by its customers at home and abroad. To get the rotary dryer price, please contact us soon. Purchasing email: info@sinoftm.com