Raymond Mill
Online Service < 60s Email Reply Time < 24h

Processing capacity: 8-176t/h

Feeding size: ≤30mm
Applied material: barite, calcite, feldspar, talc, marble, limestone, dolomite, fluorite.
The Handling Materials and Application of Raymond Mill:
Raymond grinding mill is suitable for the non flammable and explosive mining materials with less than 7 Mohs hardness and no more than 6% humidness, such as barite, calcite, potassium feldspar, talc, marble, limestone, dolomite, fluorite, lime, activated clay, activated carbon, bentonite clay, phosphate rock, gypsum, glass, manganese, titanium, copper ore, chrome ore, refractory material, heat preservation material, pulverized coal, char carbon, bone meal, titanium dioxide, oxide iron, quartz, etc. Raymond mill is also used in the high fine powder process of more than 300 materials in chemical and construction industries. The finished product size can be adjusted discretionarily from 80-325 meshes and finished product size of some materials can reach up to 600 meshes.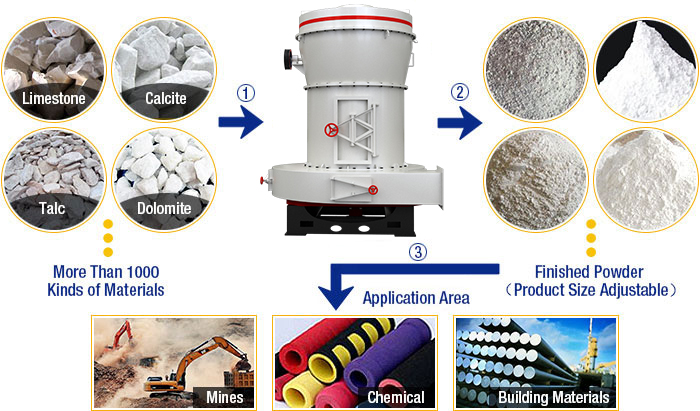 The Advantages of the Raymond Mill
1. The roller mill costs less than the ball mill
2. Raymond mills are highly-efficient
3. The small pulverizing machines use little energy
4. Centrifugal force compresses the grinding ring to the grinding roller
5. A worn grinding ring will not affect the fineness or output of the milling machine
6. Some centrifugal mill parts wear-out quickly, whereas the Raymond mill is fitted with long-lasting components
7. Air is drawn into the blower via a return pipe situated on top of the cyclone collector
8. High speed centrifugal grinders create dust, whereas the latest Raymond mill does not pollute the environment
9. Raymond Roller Mill Parts are easy to access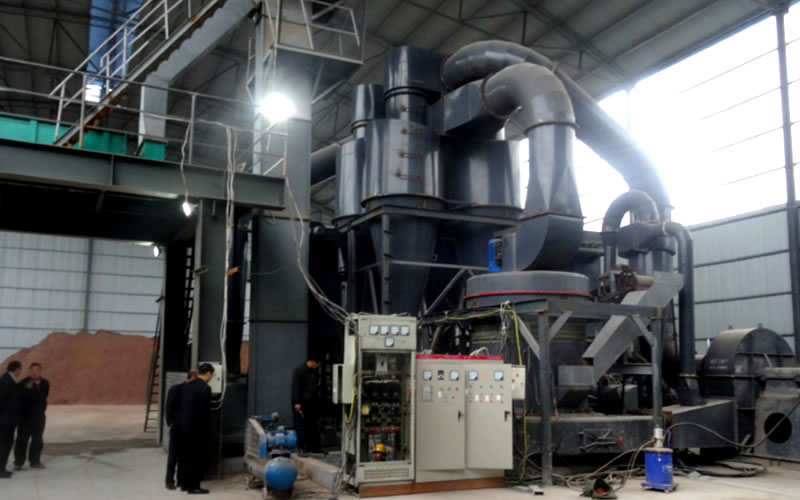 Raymond Roller Mill Parts are not hard to obtain, but Raymond milling machines are more durable than many crushing machines. The low power mill is more efficient than the ball mill and offers a lower carbon footprint. Those who invest in Raymond milling machinery will rarely need to source new parts, however, roller mill parts for Raymond grinding mills are easy to locate.
Fote machinery has all kinds of Raymond mill for sale, such as fluorite Raymond mill, bentonite Raymond mill, marble Raymond mill, talc Raymond mill, etc. You are welcomed to leave your message on our website directly or consult our online services for Raymond mill price.