The Handling Materials and Application of Mobile Crusher:
Mobile stone crushing plant is mainly used in metallurgy, building materials, chemical and electricity industry for the process of the frequent relocation assignments material, especially for the dispose of liquidity stone in the highway, railway and hydropower projects.
Customers can adopt the multi collocation method according to their different needs for material type, size and finished product. Suitable to all kinds of stone materials, portable rock crusher has two different types, the track mobile crusher and wheeled mobile crusher.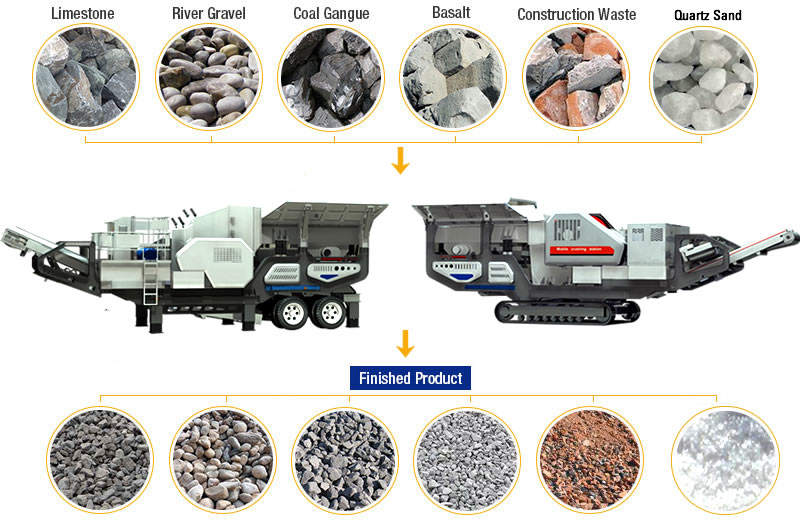 The mobile crushers are transported to the work site where they can maneuver within the site to crush and screen the aggregate. It performs the task of primary crushing of drilled or blasted stone or mineral ore at quarry or mine location, they can also perform secondary and tertiary crushing at the work location producing finished product. Thus reducing the time and cost of transporting the stone or mineral ore to the stationary plant and from there to the location where it will be used.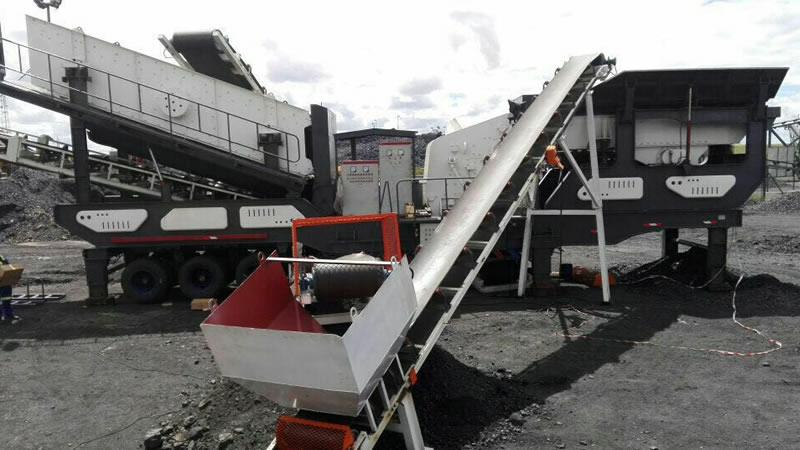 The crushing & screening integral unit consists of the primary crushing station, secondary crushing and screening station and belt conveyor, etc. Each crushing station is an independent working unit and can finish its respective work. The main work of the belt conveyor is to stack and transfer materials between different crushing stations.
As the famous portable rock crusher manufacturer in China, Fote machinery has mobile stone crushing plant for sale all the year round. If you want to know our mobile stone crushing plant price, please no hesitate to send an email to info@sinoftm.com or contact with our online service.