Jaw Crusher
Online Service < 60s Email Reply Time < 24h

Processing capacity: 5-2200t/h

Feeding size: 125-1500mm
Applied material: pebble, calcite, granite, quartz, dolomite, iron ore, limestone, coal gangue, ferrosilicon, basalt and some metal, etc.
The Handling Materials and Application of Jaw Crusher:
Jaw crusher is the mineral crushing equipment which is most widely used and has the best sales volume in the current mining market. It is available for materials whose pressure intensity is less than 320 MPa, such as calcite, river gravel, quartz stone, coal gangue, limestone, bluestone, iron ore, copper ore, basalt, granite, construction waste and glasses, etc.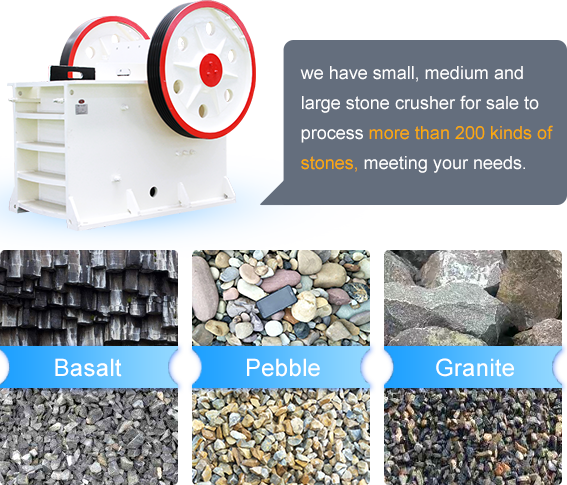 Jaw crushers take large pieces of rock, ore, concrete, or other materials, and crush them down to smaller sizes, for further processing in a ball or hammer mill, or for use in ballast or fill applications. Getting the right end product is vital, whether it is aggregates for concrete, asphalt or railway ballast. Our stationary jaw crushers will give you the right outcome every time.
Our equipment has been tried and tested across the world and is designed with a focus on improving reliability and economy giving you higher productivity rates.
High Capacity Jaw Crushers & Low Cost Per Ton
The sturdy jaw crushers in our range are also designed to offer you the highest possible capacity and lowest cost per ton. All of our jaw crushers are of the single toggle type, with a deep, symmetrical crushing chamber and easy setting adjustment to make your crushing process easier. Each model has a large feed opening for its size and an ideal nip angle giving you the smoothest material flow, high reduction efficiency and high capacity.
Whether you're looking for a heavy duty jaw crusher suitable for tough quarrying or a sturdy crusher for stationary installations such as recycling, we deliver.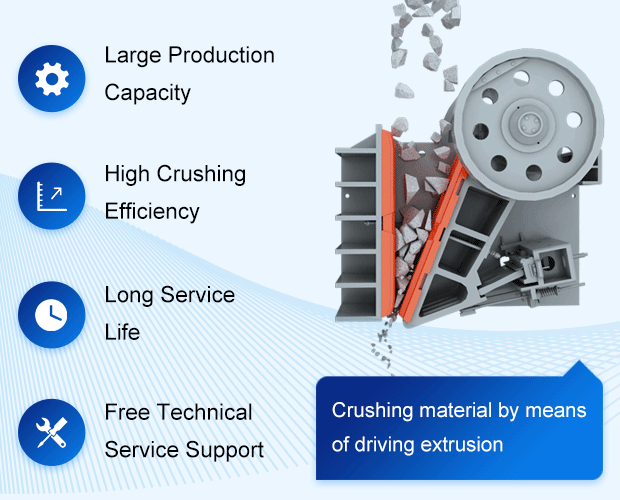 Complete Crushing Systems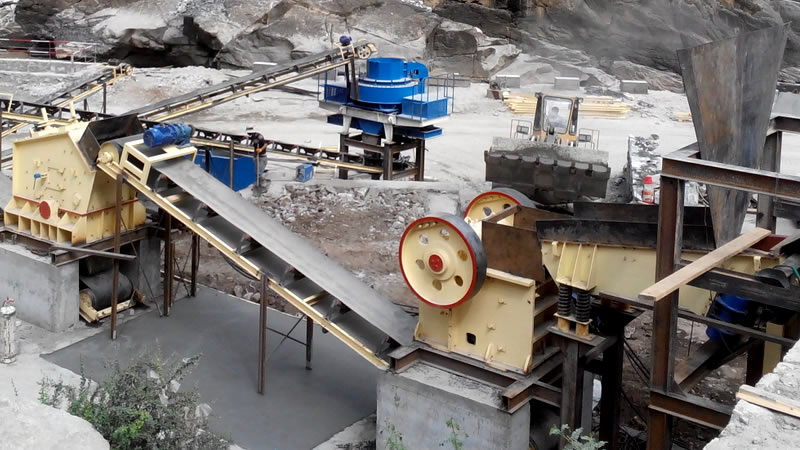 Fote offers complete jaw crusher systems designed specifically to meet your crushing needs. We have a wide range of jaw crusher models to handle various type of aggregate product and process capacities. Jaw crusher sizes are available from 10x20 to 56x72. Please refer to the jaw crusher chart for more details. Contact a Fote engineer today to get jaw crusher price.