Cone Crusher
Online Service < 60s Email Reply Time < 24h

Processing capacity: 12-700t/h

Feeding size: 35-300mm
Applied material: barite, marble, calcite, kaoline, coal, gypsum, concrete, etc.
Application of Cone Crushing Machine
Cone crusher is widely used in the power plant desulphurization, the industry fields such as energy, cement, chemical, building, roads and railways and the materials crushing including pebble, granite, marble, gold ore, barite and dolomite. Cone crusher for sale of Fote machinery can be divided into Symons cone crusher, spring cone crusher and hydraulic cone crusher, models of which are PYB, PYD, and PYZ series.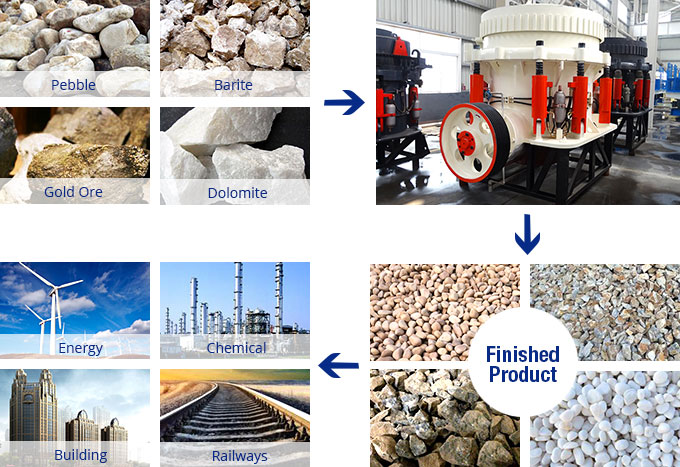 Fote Cone Crusher Series – High performance, Low total cost
Our cone crushers are suitable for a wide range of applications, including quarrying, mining and tunneling. End products include aggregates for concrete, asphalt and railway ballast. Our PYD, PYB, and PYZ series cone crusher series combine extremely high performance with low total cost. The particle size of our cone crusher can be adjusted according to your different material needs. With the cubic structure, the size of the finished products has a pretty appearance.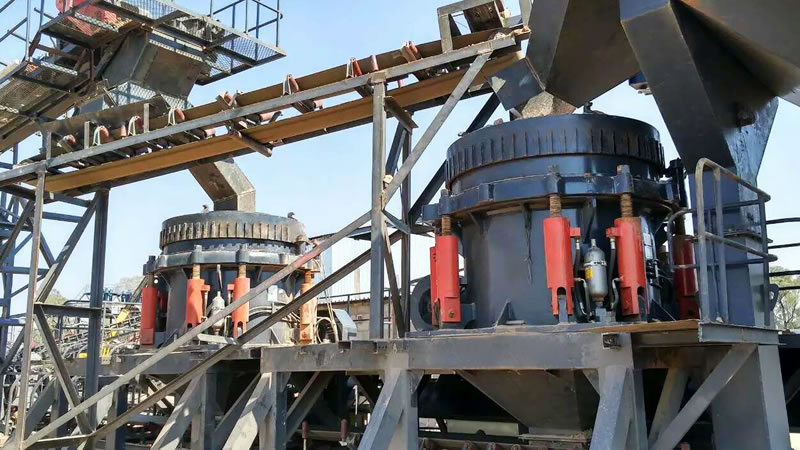 Introduction of Cone Crusher
Compared with the common crushing equipment, cone crusher has strengths of big feed feeding size, wide adjustment rang of discharge opening, large crushing rate, uniform particle size and low power consumption. Cone crusher machine is an energy saving and fine crushing equipment. It is also one of the key equipment in the secondary and third crushing process.
Cone Crusher Price
How much is the cone crusher machine for its obvious advantages? This is the question concerned by more than 98% customers. Actually, the cone crusher price of Fote machinery is lower and more affordable than that of other cone crusher manufactures. With the little benefits, low market quotation and 30000-100000RMB cheaper price, Fote machinery sells our equipment directly by ourselves and attentively creates the best customers feedback mechanism. Please click the "consulting online" to get more price information.